Booking Information
Thank you for booking with us
Here you find lots of useful information about your upcoming holiday, along with some frequently asked questions.
Our 'My Booking' Portal
You can use our Portal to check the current status of your booking, pay balances and add your group's details for contactless check-in.
In order to access our 'My Booking' portal you will require your 'booking confirmation number' or email followed by your surname and arrival date associated with the booking.
Providing your mobile number will enable us to send you a text when your holiday is ready on the day of your arrival.
Checking In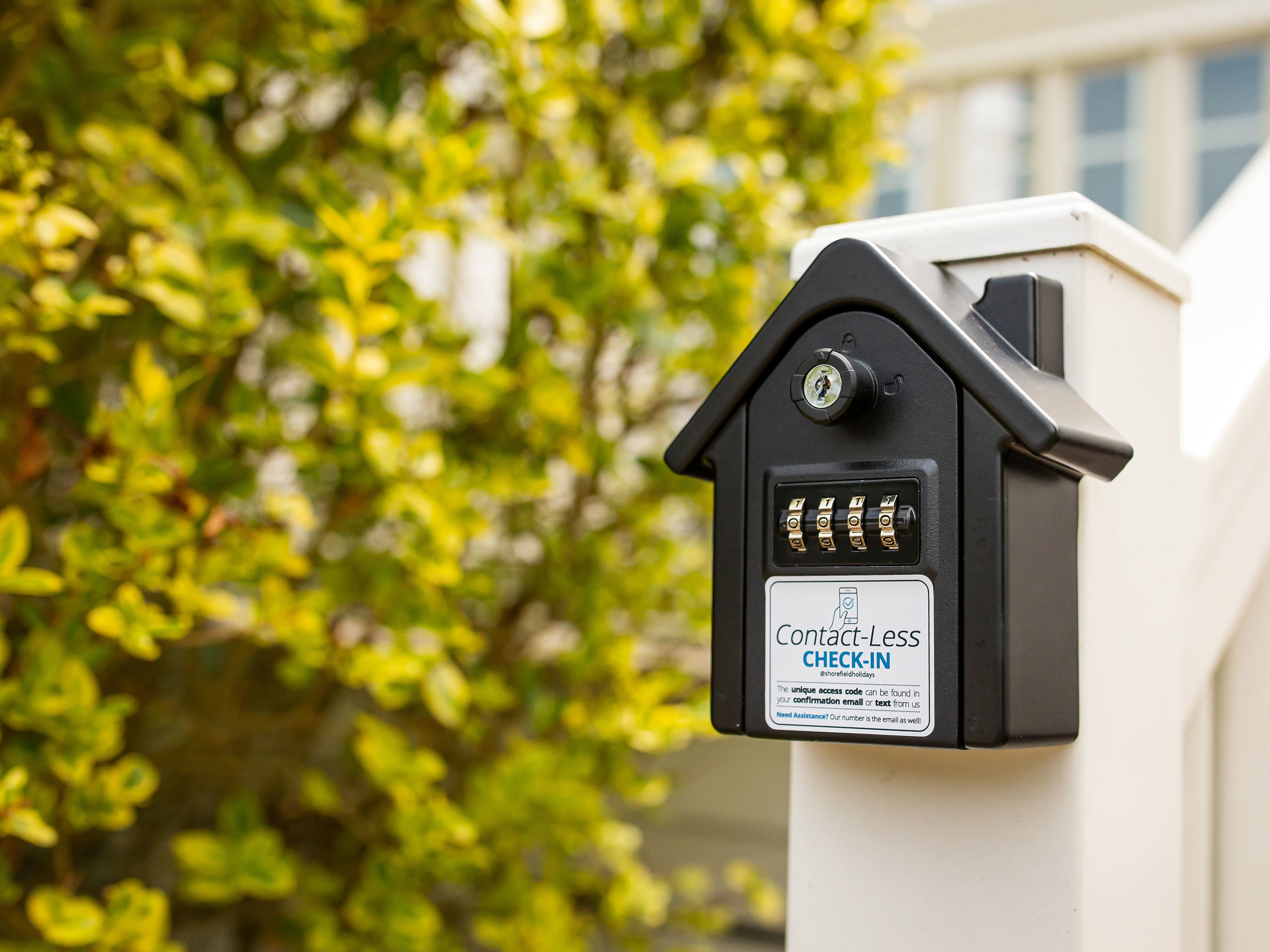 Your holiday accommodation features contactless check-in, meaning there's no need to pop into reception to pick up your key. Simply head straight to your accommodation and your key will be securely waiting for you in a safe location.
On the day of your arrival, we'll send you a text when your holiday home is ready and to let you know your accommodation number, as well as details of how to find your accommodation on park.
Your code to access the key to your holiday accommodation will be the last four digits of your Reservation Number.

We will do our very best to try and get your unit ready for your designated check-in time, but please bear with us if there is a slight delay in your holiday home being ready, we want to ensure your safety is our top priority so our cleaning procedures may take longer than usual. We will send you a text when your holiday home is ready.
You're welcome to use the facilities on the day of your arrival before checking into your accommodation.
Please ensure that you use our Guest Portal to check-in after you have arrived and settled into your accommodation to notify us that you are on park.
Checking Out
Upon departure, please leave your keys in the key box outside your holiday home.
We also kindly ask that if the weather is good you open all windows of your holiday home and leave them on the latch, in order to help ventilate your accommodation.
There's no need to visit Reception to check out or return your key! As a reminder, the check-out time is 10am for all our self-catering accommodation.
In your Accommodation
What you can expect:
All beds are made, ready for your arrival.
Towels are provided in all our hot tub accommodation and Select+ lodges.
We therefore do not provide towels in our Select lodges or our range of caravan accommodation (with the exception of our Sublime Hot Tub Caravans) and advise that you bring your own. For accommodation where towels are provided, we supply one hand towel and one bath towel per person.
We recommend bringing your own toiletries including soap, shower gel, shampoo and other bathroom necessities.
There are no hairdryers in any of our caravans or lodges.
Please note that cot linen is not supplied.
All our accommodation is non-smoking, we ask that you do not smoke whilst in your holiday home.
Pet owners, we kindly ask that pets are always kept on a lead whilst on park.
If you have booked pet-friendly accommodation, we politely request that you do not allow them in the bedrooms.
Hot Tub Accommodation
If you have booked accommodation with a hot tub:
The hot tub facility is not operational before 9.00am in the morning and after 10.00pm at night as this will disturb other guests.
We change the water ready for your arrival. As it takes time to heat up, the water may not be up to the desired temperature on the day of your arrival.
On your departure day, the hot tub will be emptied from 8.00am. Information about operating the hot tub can be found in your accommodation.
To ensure you enjoy the best possible hot tub experience please read the information regarding its operation and safe usage displayed by your hot tub.
Car Parking
There is usually room for one car next to your accommodation, however this is not guaranteed.
There are additional car parks, usually near reception, where you can park any additional cars. We kindly request that you do not park on the grass next to any of our accommodation and instead make use of the shared car parking areas.
Wi-Fi
Our self-catering parks feature free Wi-Fi. Please be aware that this service is suitable for light browsing and checking emails from your accommodation, but during peak times may be limited. Streaming/gaming/video conferencing is not guaranteed. For a more consistent Wi-Fi experience please visit the park's main complex.

Park Facilities
You're welcome to use the facilities on the day of your arrival before checking into your accommodation.
Swimming Pools
You do not need to pre-book a session for our swimming pools. Instead, simply head to your swimming pool of choice. We will be operating a band system for our pools and entry will be staggered in 15-minute intervals.
Sessions in all our pools are 60 minutes long and we request that you come 'swim-ready' where possible.
This applies to all our self-catering parks, with the exception of Merley Court Holiday Park. Guests staying at Merley will still need to pre-book a session in the pool here. Sessions cannot be booked more than 48 hours in advance.
EV Charging
EV charging points are available on some Signature hot tub lodges. We also have charging points located near our main complexes.
If you have any questions relating to EV chargers, please contact our Reservations Team directly on 01590 648 333.
Track and Trace
We kindly ask that you make use of the NHS Test and Trace app throughout your stay and check in using the QR codes and signage provided when visiting any of our facilities, such as our indoor pools.