Year in Review - A Roundup of 2019 at Shorefield Holidays
As 2019 moves into 2020, we're looking back at yet another sensational year.
Here's our most memorable highlights and some of the changes that have taken place throughout the last year here at Shorefield Holidays.
January | We Gave Our Lodges a Makeover
As part of our ongoing investment and aim to provide incredible accommodation, we refurbished many of our lodges at Shorefield Country Park.
The renovated lodges became our Select+ and Superior+ range and were completely transformed with stunning new kitchens, bathrooms, interior colour schemes and a total exterior refresh.
We're extremely proud of all our teams who were involved in their transformation.
February | New Dog-Friendly Area Opens at Oakdene
We're always looking for ways to make your holiday as stress and worry-free as possible. With around 40% of all holidays booked including a pet, we know that dogs are part of the family for many of our guests. So, we introduced a brand new pet-friendly seating area at Oakdene Forest Park, complete with doggy water bowls and snacks, where pet owners can enjoy a bite to eat or drink with their canine companion.

April | New Woodland Walk & Woof the Dog
After three years in the making, our Ancient Woodland Walk officially opened in April, connecting Shorefield Country Park to the seafront at Milford on Sea via a nature trail in a Site of Importance for Nature Conservation.
But that's not all that happened in April... the fourth member of our Squirrel Squad, Woof the Dog, joined our Shorefield Family!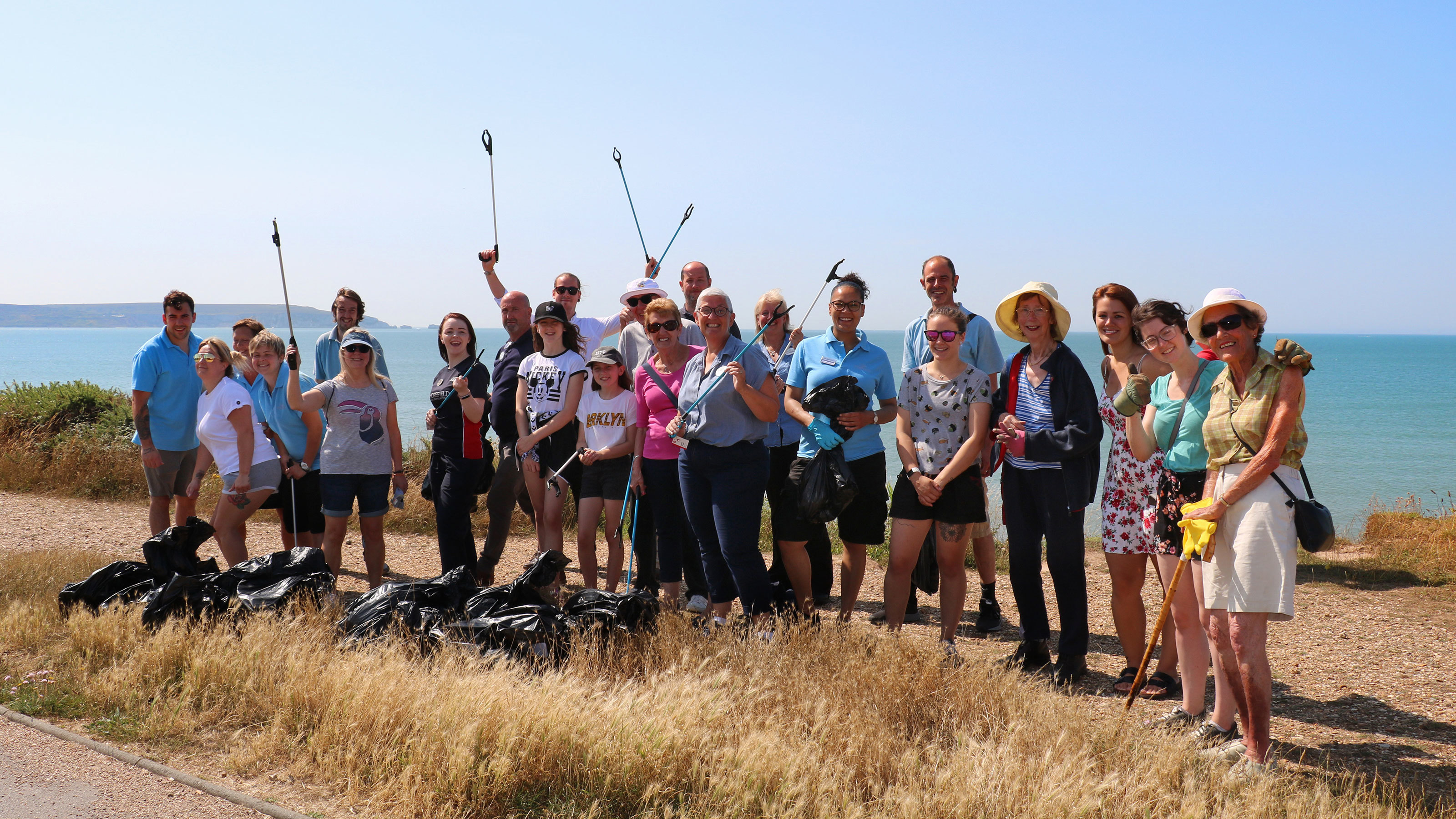 After the success of last year's Milford on Sea Beach Clean, we decided to host yet another! Members of the team headed to the local beach to eliminate any waste that may have been left behind and help do our bit for the local environment.

August | Our Biggest Ever Hot Tub Lodge Arrives!
With more and more of our guests looking to get away with the extended family, we introduced our first ever five bedroom hot tub lodge at Shorefield Country Park. Our biggest lodge to date, it has enough room that you can bring just about anyone you want with you on your getaway.

October | We Raised Over £750 for Macmillan Cancer Support
Each year our Macmillan Coffee Mornings get bigger and better, so we were thrilled to raise £760.47 across our parks to help those affected by cancer. Of course, we'll be holding another next year so we'd love to see you there for a slice of the action!
Our Staff Gala Awards were introduced to recognise outstanding staff at a glittering evening of celebration, and this year was no exception. The fabulous 'Best of British' themed awards night proudly recognised employees from across all our parks who regularly go above and beyond in their role.
This year Sophie Cutler gained a place in the coveted Dr. Pollock Academy, which was set up to train and develop staff throughout their career here with Shorefield Holidays.

December | Shorefield Recognised as a Leading Dog Friendly Business
Last but not least, we recently received the fantastic announcement that Shorefield Country Park achieved Silver for Dog Friendly Business of the Year at the Beautiful South Awards, marking yet another incredible achievement for the business.

We're sure you'll agree that 2019 has been an epic year here at Shorefield Holidays. With 2020 just on the horizon, we can't wait to see what the year ahead holds!