Successful Beach Clean Held by Shorefield Holidays
Staff and local residents turned out in force to support the beach clean at Milford on Sea.
For the second year running, we held a beach clean at one of our local shorelines. The event took place on Tuesday 23rd July along Hordle Clifftop in Milford on Sea, as part of our ongoing fight against plastic pollution.
Mary Winter-Taylor, Supermarket Manager at Shorefield Country Park, once again headed up the extremely successful beach clean. She says: "The Directors and staff are keen to show our support in tackling the increasing problem of plastic in our oceans, which is posing a real threat to marine life and ecosystems. In just over an hour we cleared the shoreline of broken glass, bottle lids, discarded rubbish and plastics.

"We were delighted to see so many staff, owners and locals join us to do our bit for the environment and clean our beautiful local beach."
The beach clean was held in conjunction with Surfers Against Sewage, an environmental charity focused on tackling plastic pollution and protecting oceans, beaches and wildlife.
Even Woof the dog, the newest member of the Shorefield Holidays family, came along to help clear the dog-friendly beach of rubbish. It's a favourite spot with our four-legged visitors, so it is great to be able to lend a paw and keep the stunning seafront as safe as possible for everyone who enjoys it.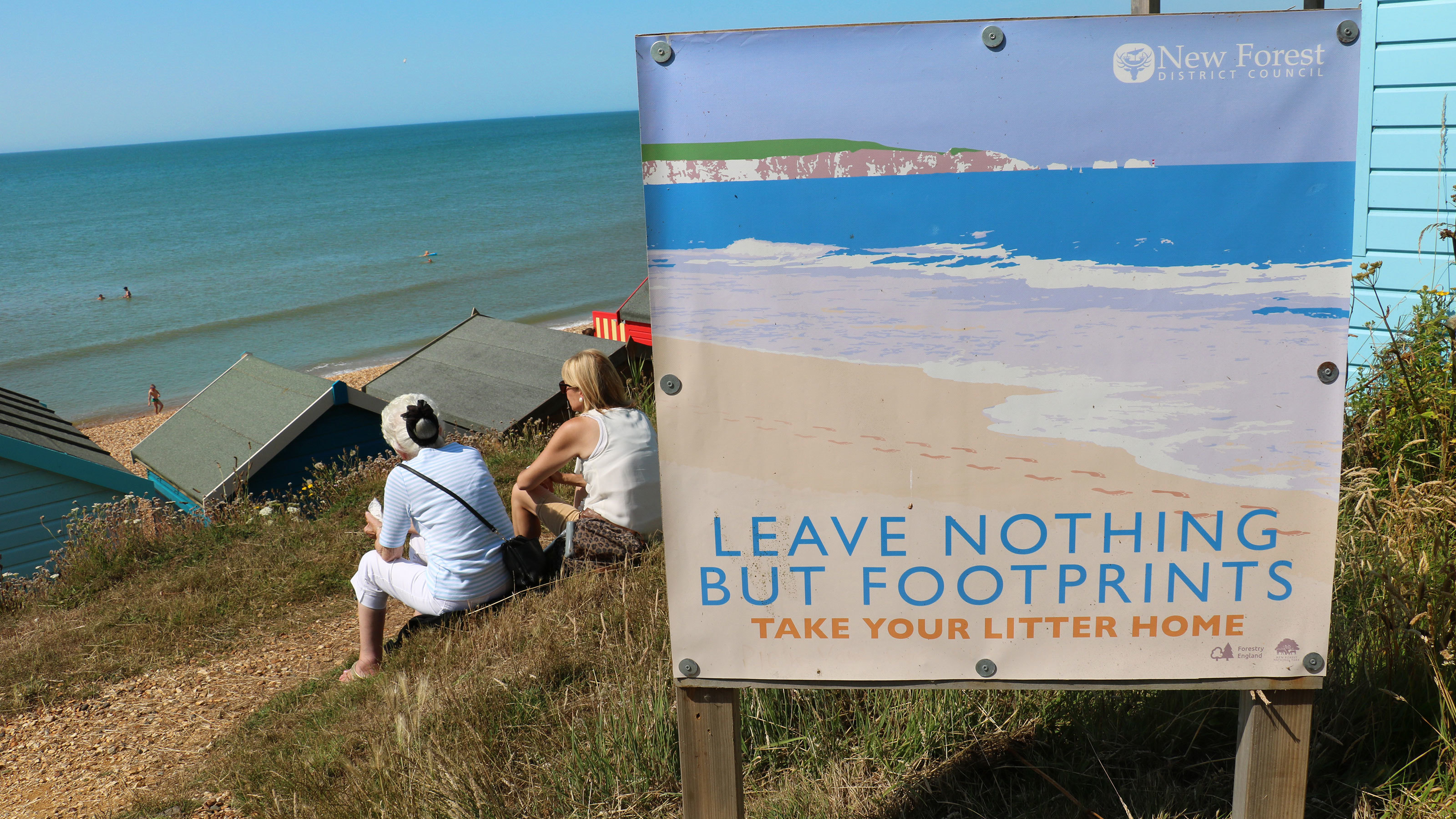 As a company with eight parks across Hampshire and Dorset, we're on a mission to reduce waste, both on the beach and across our parks. We have already swapped all our plastic straws for biodegradable versions, replaced the plastic cups in our gyms with paper ones and moved away from free plastic shopping bags to reusable bags for life.
After the success of today's beach clean, we'll definitely be organising another event near one of our parks. There's talk that we might even do a 'forest cleanup', so keep your eyes peeled! We'll be sure to bring you all the information as soon as we have it.