Shorefield's Fantastic 'No Plastic' Campaign
We all know about the devastation caused by plastic to our oceans, countryside and surrounding environment, so we've decided it's time to make a change.
Plastic doesn't biodegrade and therefore often ends up in our oceans, posing a real threat to our marine life and ecosystems, which is why we're on a mission to reduce the amount of plastic we consume across our parks.

How are Shorefield Holidays helping the 'No Plastic' cause?
No longer using or stocking plastic straws at our parks (don't worry, we'll still have eco-friendly ones to hand!)
Replaced all plastic cups in our Gyms & Fitness Centres with paper ones
Moving away from free plastic bags in our park shops to more eco-friendly, reusable 'Bags For Life'
We know that these relatively small changes will have a huge impact and we are determined to continue championing positive change in the industry.
Join Our Annual Beach Clean
To tie in with our 'No To Plastic' campaign, we will be hosting an annual beach or forest cleanup. We'd love for you to join us, and will be sure to update you with all the details! Whether you live locally, are one of our holiday home owners or work at one of our parks, we're inviting you to help us make a difference.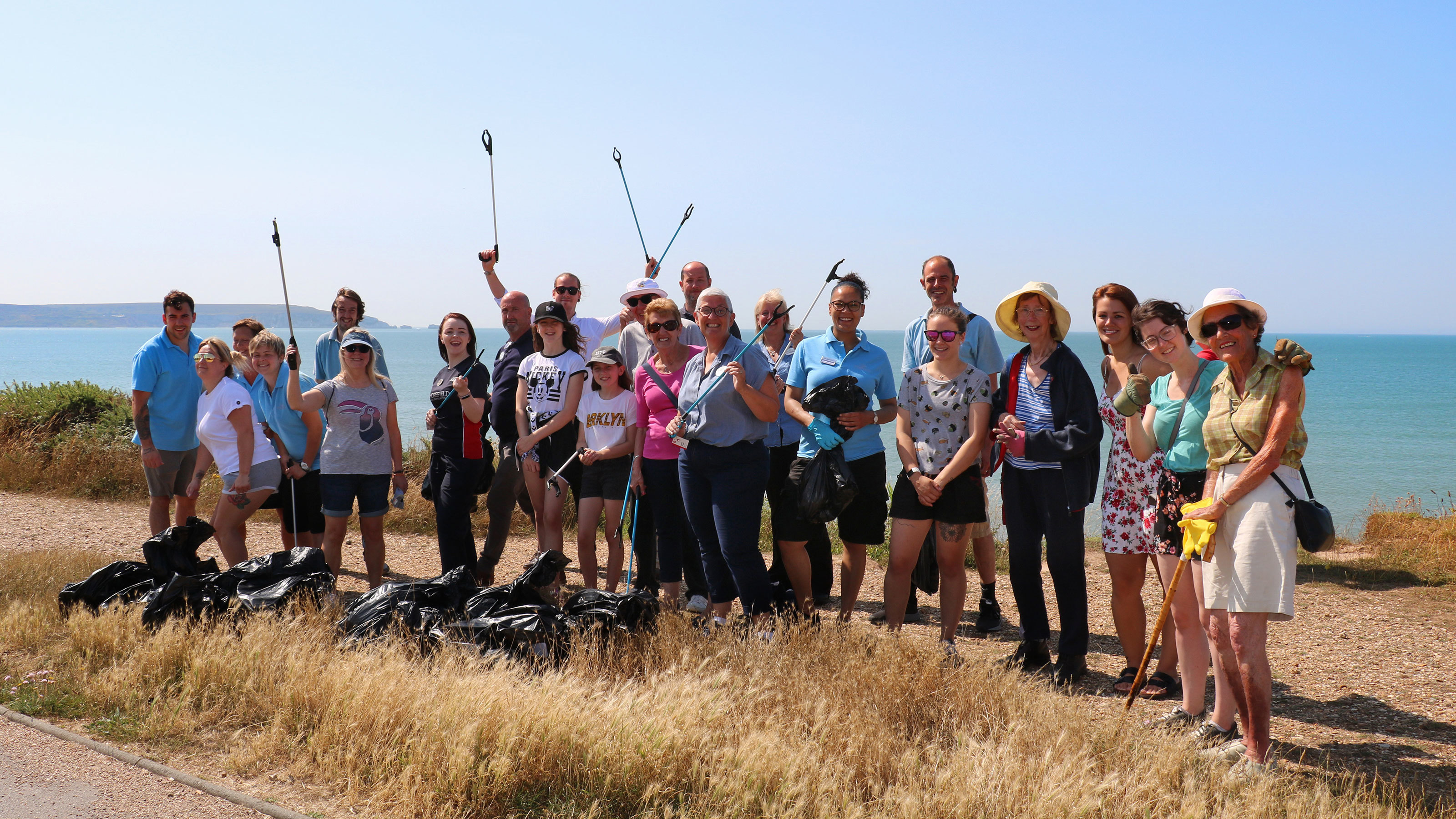 This project initially started in 2018, as part of the Do It For David campaign to reduce plastic, but we've hosted one every year since. We collecting any waste from the seafront to make our local beach a cleaner environment for everyone to enjoy.
Keep an eye out on Social for dates, more details and how you can get involved - there might even be a helping hand from your favourite squirrels or pony!

Electric Vehicle Charging & other ways we're helping the environment
Of course, this is just one of the many things we already do to help the environment. Did you know? We use a biomass boiler to heat our swimming pool at Shorefield Country Park to help reduce our carbon footprint. We also hold a Gold accolade in the David Bellamy Awards, as well as actively encouraging guests and staff to recycle across all our parks.
We have also introduced two Tesla and universal electric vehicle charging points at Shorefield Country Park, Lavender House and Wilksworth Caravan Park, which are all free of charge for guests and visitors to use!
We're also proud to say that 23% of all park waste is recycled and over 230 tonnes of glass are recycled each year.
You can take a look at our Corporate Social Responsibility page for more information on all the things we're doing to help across our parks, as well as our Green Statement if you want to check out the full list of policies we have in place. After all, it's our responsibility to keep this stunning part of the South Coast protected for future generations to enjoy and make memories in. Change is needed now, not later.