Another Conservation Award for Shorefield Country Park
Shorefield Country Park in Hampshire has been awarded the "Blooming Marvellous Pledge for Nature" due to its dedication to the environment and Britain's wildlife.
The picturesque, family-run holiday park is located in Milford on Sea and is one of Shorefield Holidays' eight holiday parks in the South Coast. The park is lucky to be in a beautiful spot within the New Forest, with easy access to the scenic coastline and just a short walk from the beach.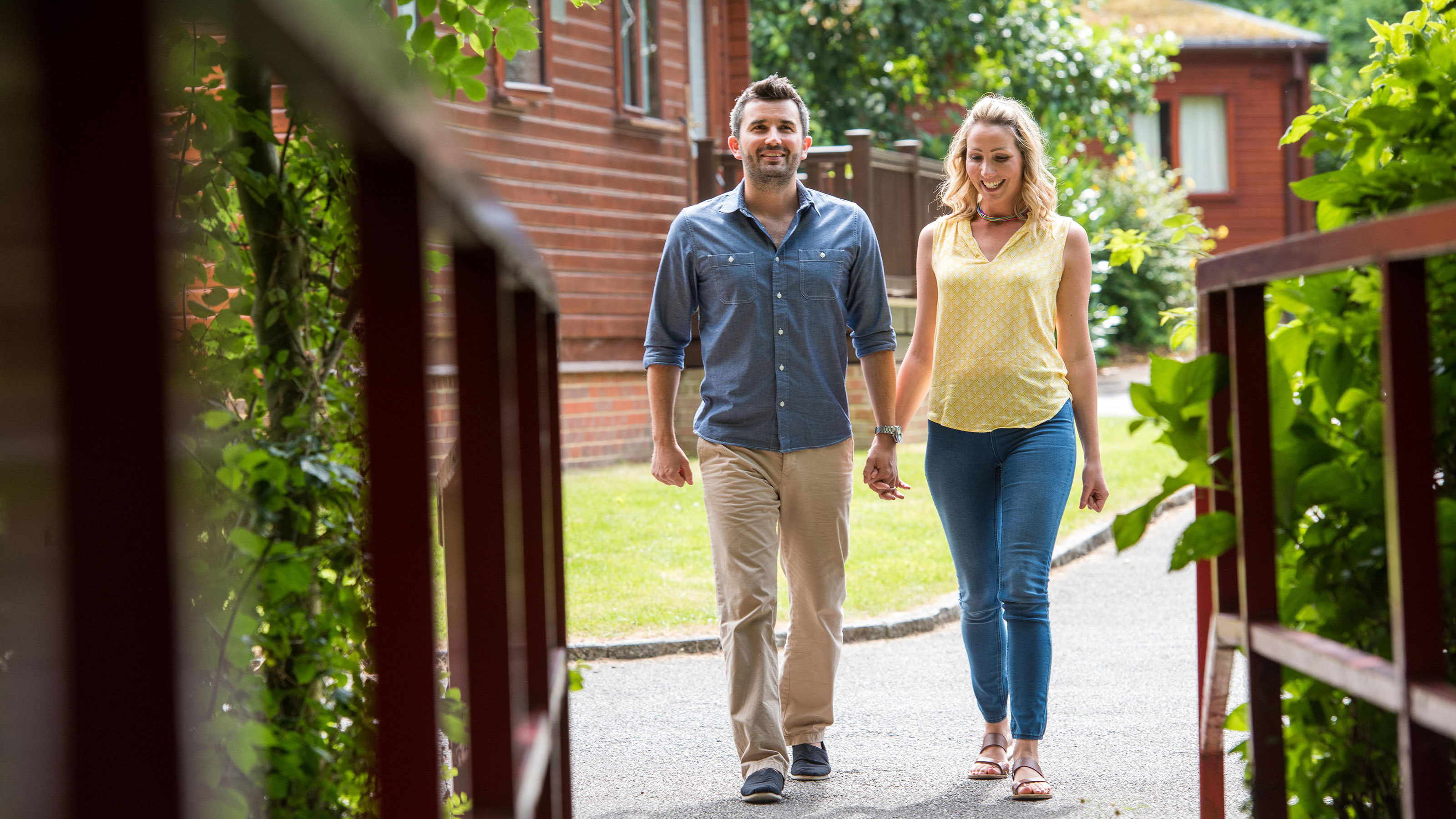 What exactly are the David Bellamy Awards?

Previously known as 'The David Bellamy Conservation Award Scheme' each year the awards recognise holiday parks that are dedicated to reducing their environmental impact and encouraging flora and fauna.
Here at Shorefield Holidays we joined the conservation scheme over 20 years ago and are immensely proud of the success we've achieved and the positive impact we've had as a result.

This year, the new 'Blooming Marvellous Pledge for Nature' has been introduced to show a commitment to Britain's wildlife. We are delighted to announce that Shorefield Country Park has taken the initiative, receiving praise for our woodland areas, grassland and formal gardens.
"The park is sensitive with when it carries out tree and hedge work to make sure it doesn't affect the bird nesting period and the area which has been newly developed with tree houses for hire has been done so sensitively to work around the veteran trees on site" said Leanne S, assessor for the David Bellamy Conservation Scheme.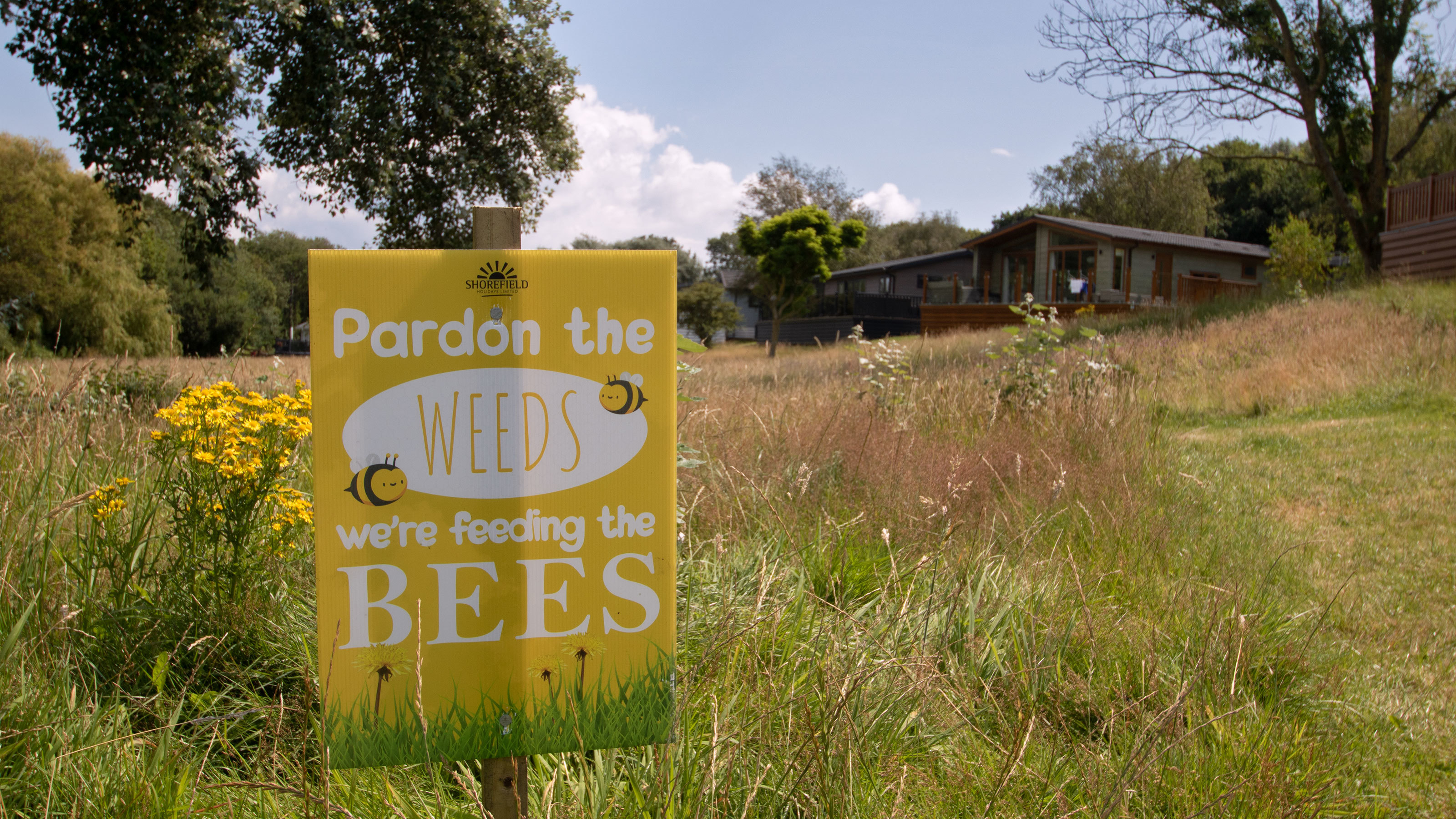 She added that Shorefield Country Park "has good areas of woodland with quite a few thick copses around the park" and that "the whole park has a lot of hedging, mature trees and wildflower areas spread between the pitches, these really add value aesthetically and ecologically. The groundsman has a number of grassland areas that he leaves to grow, these are all developing a really nice mixture of species of wildflowers. They are alive with insects: grasshoppers, butterflies and bees."
Did you know?
Each year, the awards focus on a particular area and previous years' achievements have included the Hedgerows Challenge, Wildflower Initiative and Woodland Habitat Initiative, all of which Shorefield Country Park has successfully secured.

We are also proud recipients of the BBKA Honey Bee Friendly badge, as the park continues to house bees in hives on site, with extra efforts to plant and grow more wildflowers around the park providing nectar for the bees.
Lots of efforts have been put in place by Ian Colverson, our Head Gardener at Shorefield Country Park, to ensure that the impact the park has on the environment is minimal.
Our Ancient Woodland Walk provides visitors with the chance to explore seasonal wildflowers and a huge diversity of trees and wildlife, as well as providing easier access to the surrounding areas and seafront. You can find the entrance in the Amberwood area of the park (just behind Amberwood lodges 1 and 2!)
Sustainability has also been a huge focus throughout and the park continues to hold a strong, positive relationship with the surrounding community. The Country Store on site sells locally sourced produce, including eggs from the nearby town of Fordingbridge, meat from the New Forest, locally made cakes and New Forest ice cream. On top of that, all caravan and street lights have been switched over to LED.

All this is just the beginning and the team are keen to continually improve the work being done to help Britain's wildlife and the environment! Why not check out our Green Initiatives or our commitment to our Corporate Social Responsibility to see everything we're proud to be doing. This goes hand in hand with our efforts to reduce plastic use, plus our dedication to keeping our local area naturally beautiful through the likes of beach cleans.

We're incredibly proud to have once again been recognised for our commitments to nature and wildlife, proving that we're doing all we can for conservation.
But don't just take our word for it, why not come and stay for yourself? With fantastic special offers throughout the year, you're sure to find your perfect escape to help you get back to nature.