What's New at Our Parks for 2021
A sneak peek at some of the exciting things we've got planned for the year ahead, despite all that's going on...
It's fair to say that 2020 wasn't quite the year any of us expected or had planned, nor has 2021 got off to the start we had initially hoped for. Whilst much uncertainty remains, here at Shorefield Holidays we believe it's vital to stay positive and look forward, seeing the good where we can.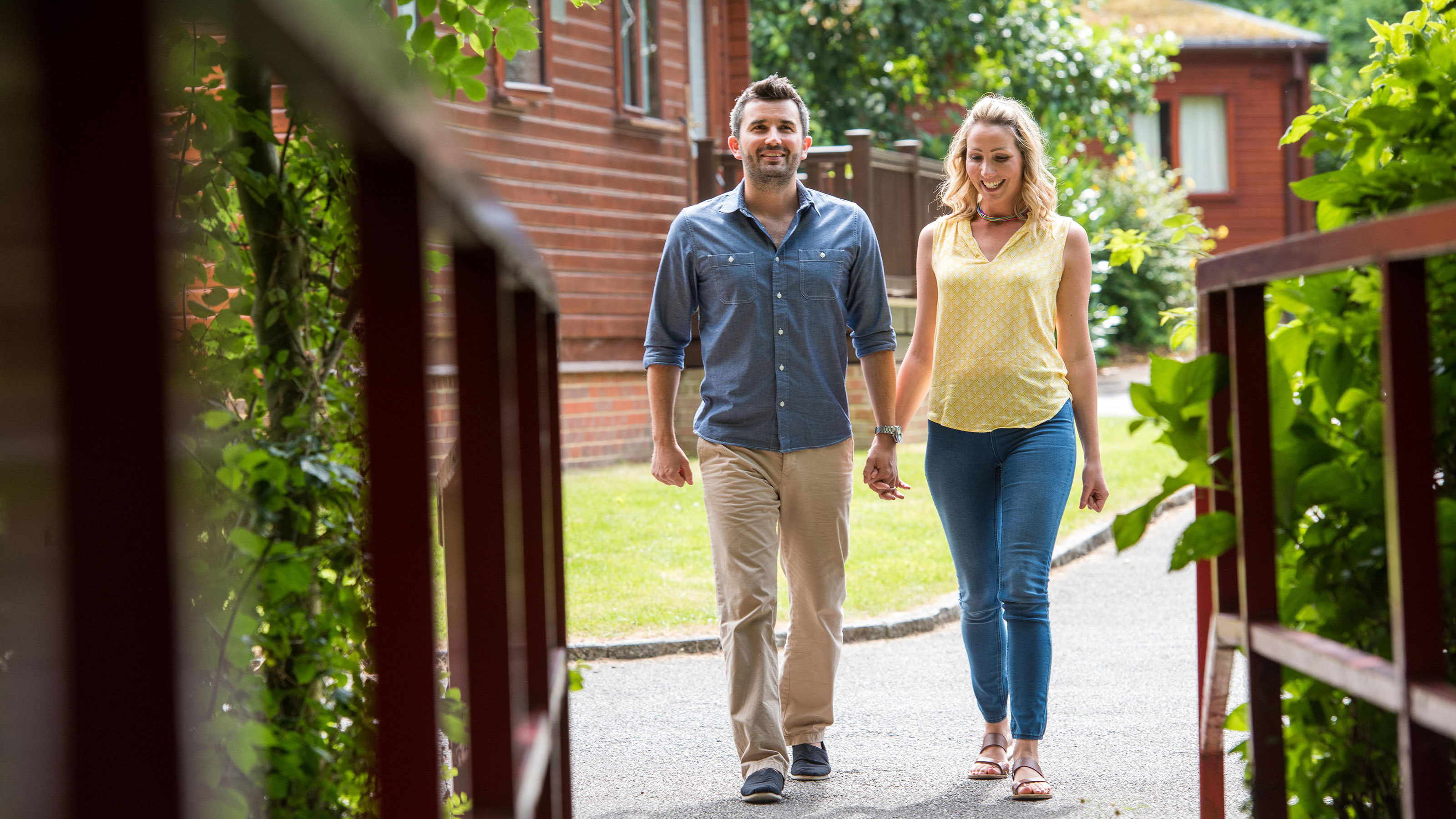 Therefore here's a little preview into what we're currently working on for the coming year and what's in store at our parks!
We remain hopeful about the future and are optimistic about what's to come, even if your holiday may look a little different to usual.
Skip ahead to the sections that take your fancy below:
Lodge Refurbishments at Oakdene Forest Park
Each year we invest significantly in our accommodation and this year is no different. We are introducing a range of new accommodation as well as improving what is already on park. This year we're giving our Superior Lodges at Oakdene Forest Park a fantastic new makeover.
Each lodge will feature stunning new bathrooms and kitchens, a refreshed exterior and stylish new interiors featuring a calm colour scheme throughout. The changes will see this range of accommodation become a mixture of Select+ lodges and Superior+ lodges (which also feature a stunning hot tub on the decking).
We'll be making a start on the changes whilst the park is closed in January, meaning some of these lodges will already be available to stay in when we are permitted to reopen!
Like all our accommodation, each refurbished self-catering lodge features contactless check-in, letting you head straight to your accommodation on arrival, minimising the need to queue at reception for your key or interact with our friendly team. (Of course, they'll still be on hand at a socially safe distance should you need them!)
New, improved food and beverage ordering system
We are constantly taking on board your feedback and making changes to improve your experience. Many of you provided incredibly useful comments on our food ordering system at our bars and restaurants, so we took these on board...
Which is why we are introducing a fantastic new (and improved!) food ordering system. Our popular food delivery service will also continue at Oakdene, Shorefield and Forest Edge with a new rebrand, Deliver2U, letting you relax and enjoy a delicious meal without even leaving the comfort of your holiday home.
New Treehouse Accommodation Opening in Spring
It's been a long time in the pipeline, but we're EXTREMELY looking forward to finally opening our treehouse accommodation to you all in spring!
Originally we had hoped that our two luxury treehouses, Silvertree House and Coppertree House, would open during 2020, however due to the pandemic we had to put construction on hold. This labour of love is something we're sure will be worth the wait, as our fairy-tale inspired accommodation set atop timber stilts makes a truly unique place to stay.
Our treehouses will be set in a secluded woodland area of Shorefield Country Park based in Milford on Sea.

Each treehouse sleeps up to six guests and both are located to the end of the Woodland View area of the park. We simply cannot wait to show you the progress as it happens, before the grand unveiling! We've already released some sneak peeks over on our Facebook page, so keep your eyes peeled for more updates!

The Shrubbery
Alongside our treehouses, we'll also be introducing a new woodland retreat, The Shrubbery. Sleeping two, it is ideal for couples and features stylish interiors, a stunning en-suite bathroom adorned with Spanish Porcelanosa tiles and double doors that lead out to the decking, where you'll find a luxurious hot tub.
The Shrubbery will also be situated in the Woodland View area of Shorefield Country Park in the New Forest, making it the perfect place for a romantic getaway.
New Sublime Hot Tub Caravans at Forest Edge
The list goes on! Last but certainly not least on our range of self-catering accommodation changes for the coming year sees new Sublime hot tub caravans coming to Forest Edge Holiday Park!
These will be available to stay in from April and will be online for bookings soon.
More local produce and supporting local organisations
We've always had a keen focus on sourcing local produce. Not only are we already members of the New Forest Marque, highlighting suppliers from the new Forest, but this year we are adding even more locally sourced food and drink to our menus. At Shorefield Country Park, we've partnered with some incredible new local suppliers, including New Forest Tonic, Beachcomber Gin, Danestream Farm Shop, Naked Jam, Mermaid Gin and Ringwood Brewery. We'll also be adding a new Street Food selection to our menus at Oakdene Forest Park, which we can't wait for you all to try!
Not only this, but in these trying times we are determined to help out where we can and support local organisations where possible and this will continue to be a focus for us during the coming year. We have already donated our unused perishable stock to local food banks during January's lockdown, as well as donating our old laptops from recent upgrades to a local school, helping children with their home learning as part of the Business2Schools Initiative. With children having to adjust to home learning and some not having the right technology at home, we decided to give a little help where we could.
Our Staff Awards Go Virtual!
Each year, we recognise our outstanding staff and employees who have gone above and beyond within their roles. Usually we would mark the occasion with a glitzy awards night involving all the nominees however, for obvious reasons, this year we won't all be able to meet in one place... But that isn't enough to stop us celebrating our achievements!
Instead, for the first time ever, we will be going virtual and hosting our awards night online! Our amazing teams have all adapted and worked incredibly hard despite everything that is going on (a feat in itself) and this is just one way of saying thank you as well as celebrating outstanding employees throughout the past year.
We'll also be revealing the winner of the prestigious Dr. Pollock Academy Award, which sees us invest £10,000 in training and education for the winner, helping them develop new skills whilst with us and progress within their role.

Online booking for swimming and gym sessions
We really appreciated the fantastic feedback from all of you who used our online booking system for gym and swimming sessions at our parks over the past year. We are therefore delighted to say that this will be sticking around for sessions in our gyms and sports courts, to help you secure your slot and plan your time.
The booking process helps us to monitor numbers in our facilities and ensure your safety. As before, simply book your session online (or from our app). Sessions will be made available 48 hours in advance, as before, in the interest of fairness and to prevent sessions from being booked up in advance.

As the year unfolds we're sure there will be plenty more exiting updates once we have a better understanding of how our parks may be impacted.
Until then, we hope that everyone is staying safe and well whilst we await news on our reopening from the Government.
If you are already looking forward to being able to get away and planning ahead for your next staycation, don't forget our 2021 Holiday Sale is on until the 31st of January, saving you a fantastic 20%! All 2021 holidays are covered by our Booking Guarantee too, giving you peace of mind that your holiday is secure.
We'd like to reassure you all that we look forward to safely welcoming you back when we can and when you feel comfortable, whenever that may be.