Great Value Things To Do At The Beach
The best things in life are free, activities for your holiday that won't break the bank.
Booked that perfect summer holiday escape? Don't cancel your holiday plans because of the cost of living crisis. There's so much to do on the sunny south coast, so keeping everyone entertained won't be hard and doesn't have to be expensive.
We have put together the ultimate list of great value or free things to do in and around Hampshire and Dorset to save you money when you escape with Shorefield Holidays. Where seaside, forest, and countryside all collide, there's truly something to suit everyone. You can experience rich history, countryside vistas, and city culture, and still stay on budget. Hike, bike, search for animals, and walk on the beach, we have it all here at Shorefield Holidays.
There's no place like home, except the beach.
Explore over 300 miles of coastline near our parks, like Dorset's UNISECO World Heritage Site, The Jurassic Coast or perhaps you prefer the country parks, nature reserves and open spaces of Hampshire's Solent coastline, whatever you like, we have it right here on the south Coast.
Get Some Vitamin Sea – If you're dreaming of a dip in the sea, sunbathing on the sand and eating ice cream along the shorefront, a trip to the beach should be on your list! There are so many brilliant beaches near our parks you will be spoilt for choice. So, pack up your swimming stuff, get the cool box in the car and get down there early to grab a spot!

Go Crabbing - Crabbing is a classic British seaside activity that keeps both children and adults entertained for hours. We have lots of great places to throw your lines out and see what you can bring in, but our favourites are Keyhaven and Mudeford Quay. Grab your bucket and a crabbing line and see who can catch the most! We love crabbing, we even sell environmentally friendly crabbing lines in our park stores.
Lymington Sea Water Baths - Why not visit the Lymington Sea Water Baths, the oldest sea water baths in the UK. Dating back to 1833 the baths have gained national interest for their health-giving waters and natural mud minerals. All generations still swim in the waters and enjoy the stunning location with views over to the Isle of Wight. Jump in and have a relaxing swim or if you prefer something a bit more energetic there is a huge inflatable obstacle course!
Historic Hurst Castle - Stunning sea views and a slice of history! Put on your[AF2] walking shoes and blow the cobwebs away, making your way along the shingle bank towards Henry VIII's impressive fortress by the sea or just grab an ice cream and hop on the ferry if you prefer. Sweeping views of the Isle of Wight and beautiful coastline are guaranteed!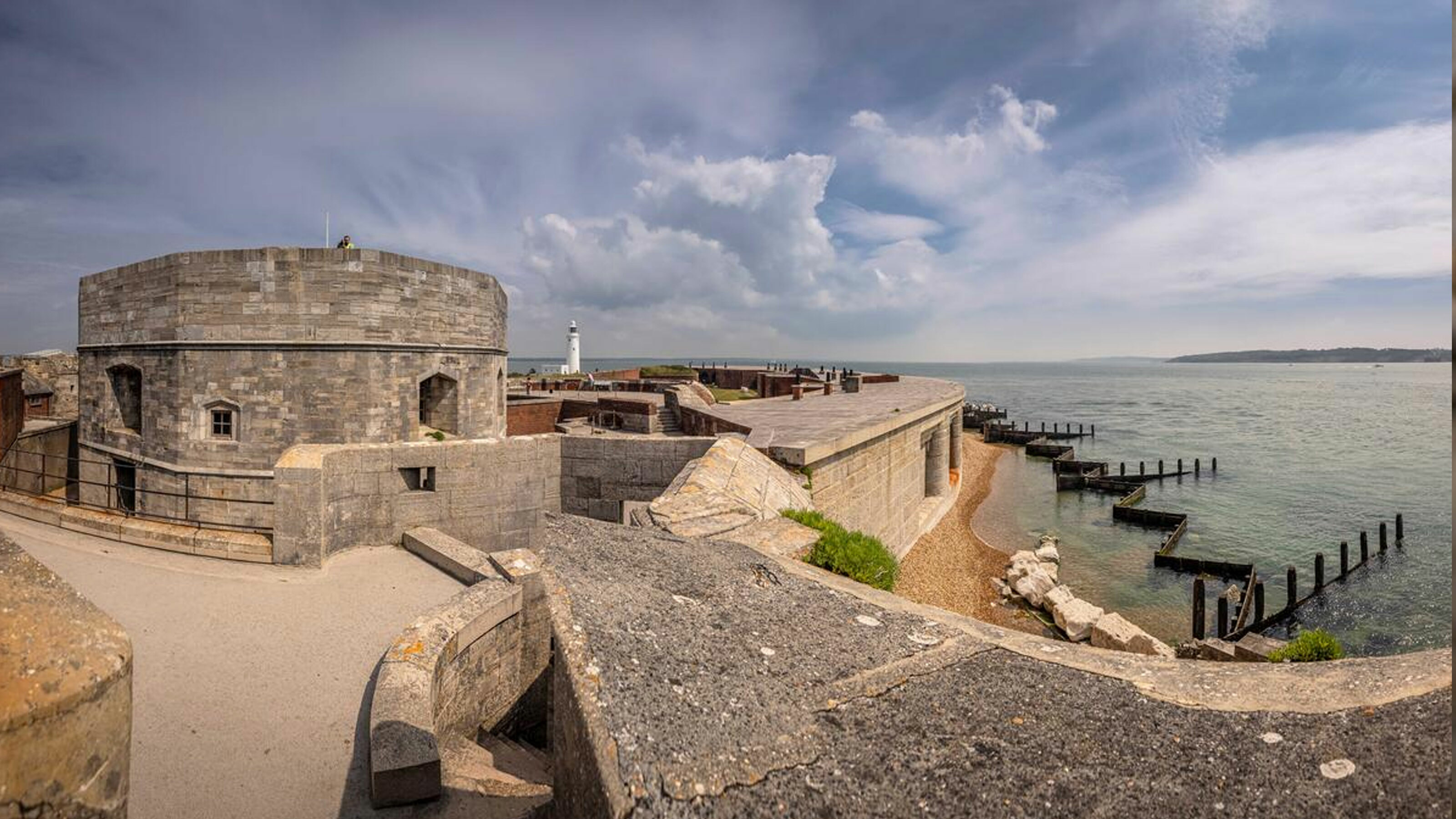 Fossil Hunting on The Jurassic Coast – Dorset is one of the best spots in the UK to find fossils with the UNISECO world heritage rocky cliffs containing thousands of fossils of animals that swam in the Jurassic seas. Kimmeridge Bay is one of the most famous fossil finding beaches Will you get lucky and find something never seen by man before?
If there are still spaces in your holiday itinerary after so much fun at the beach, check out our Great Value Things To Do In The Forest.