The Knights Foundation Lodge for disabled families opens at Shorefield Country Park
A luxury lodge providing respite care for families with disabled children has been officially opened by the legendary football coach Lawrie McMenemy MBE at Shorefield Holidays' Milford-on-Sea park.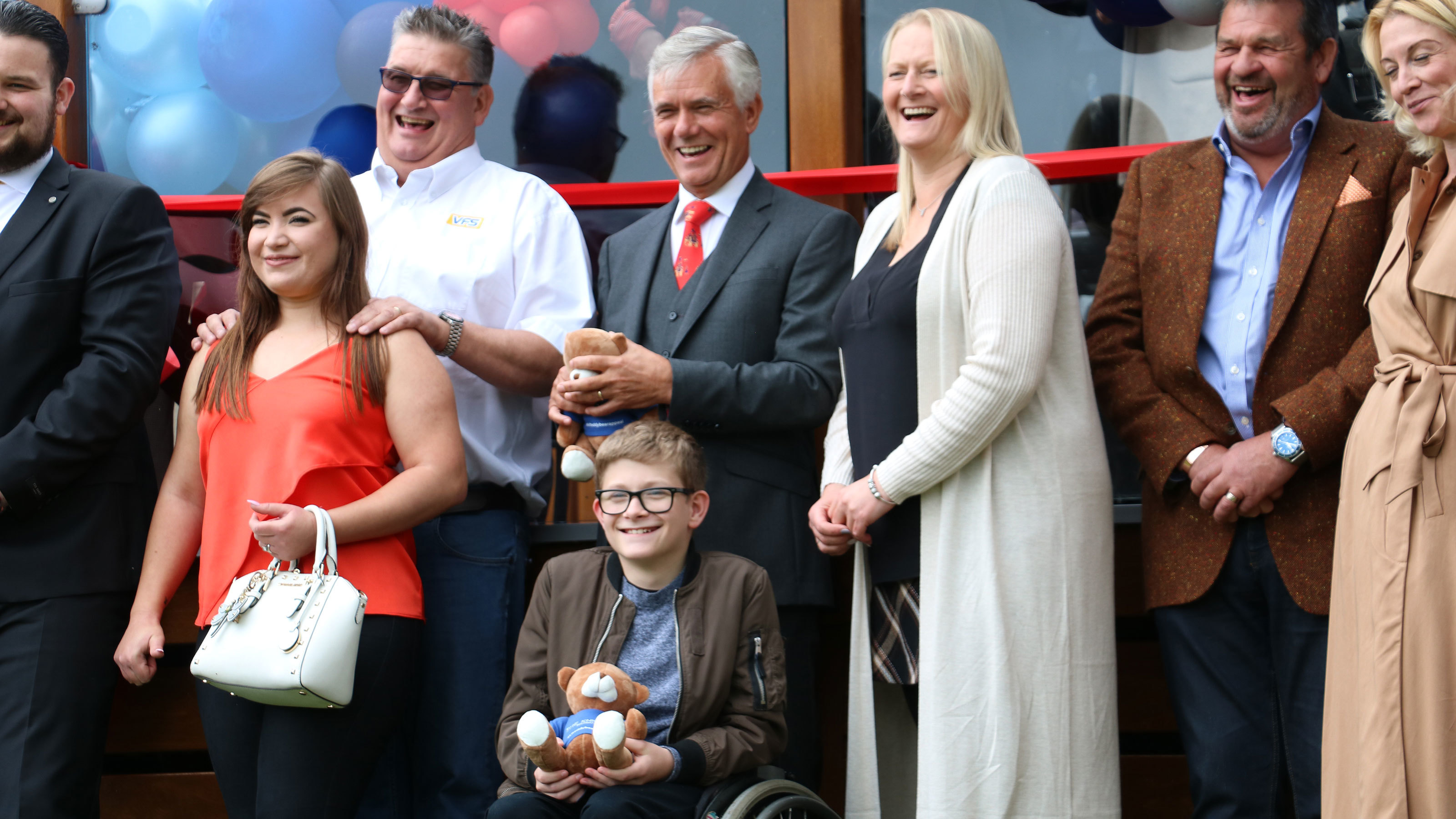 The luxury lodge, located at Shorefield Country Park, features a spacious outdoor decked area with wide wheelchair ramps, a wet room and state-of-the-art mechanical hoists.

The Knights Foundation is a charity which provides support to disabled and seriously ill children and their families across Hampshire, Surrey and Berkshire.
We were delighted to welcome over 90 people to the launch of the new lodge, including trustees and patrons, as well as families who have been supported by the charity.
Nicky Banger, CEO at The Knights Foundation, said: "We're so pleased so many people could join us for the launch. This dream has been in the pipeline for some time and it's lovely to watch it all come together. It's really important for us to be able to provide somewhere families can enjoy some well-deserved respite, without compromising on luxury."
"What's great about the park is that all the facilities are accessible too, meaning families can enjoy a range of activities on their retreat without having to worry or miss out."
Lesley Lawrence, Marketing Director at Shorefield Holidays, said: "We're delighted to be able to help give disabled families the opportunity to take a holiday in the highest quality accommodation and create fond and unforgettable memories at our park."
Peter South, Trustee and Patron to The Knights Foundation, added: "The enhancements that have been made for children with disabilities are greatly beneficial for helping to relieve the strain and enable the whole family to relax.
"Providing this accommodation enables them to experience a family environment whilst on a holiday, which often they may never be able to experience otherwise."
The Knights Foundation Lodge is available for families with disabilities and will be rented out by the charity at a reduced rate until the last payment has been made, and then the intention is to rent it out for free.
If you're a member of a charity or organisation and want to know more, please contact our knowledgeable Ownership Team via ownership@shorefield.co.uk who would be delighted to help.