Shorefield Holidays Welcomes Local MP to Merley Court
Michael Tomlinson, MP for Mid-Dorset and North Poole, visited the family-run holiday park located within his constituency.
With an estimated £31 million impact in the local community and over £4.4 million spent annually with local business and suppliers, Shorefield Holidays is an impactful family-run business within the area.
Lesley Lawrence, Marketing Director at Shorefield Holidays said "Family is at the core of everything we do and it's apparent that our guests return year after year as a result of our family values. We have never lost sight of what we do, and wholesome family breaks are a great way to help our guests spend quality time together."

It's estimated that more people trust family-owned businesses (75%), compared to businesses in general (just 56%), and with fantastic growth over the years and such a beneficial impact locally, Shorefield Holidays remain one of the leading holiday park companies in the area.

Regal Holiday Homes are just one of the many local suppliers Shorefield Holidays work with, so it was only fitting that the team gave Michael Tomlinson MP a tour around one of the Regal Holiday Homes available for ownership.

After this there was just enough time to show Michael Tomlinson around the new Willerby Vogue Classique, a stunning holiday home exclusively available at only two locations in the south of the UK - Shorefield Country Park in Milford on Sea being one of them! You really have to see this holiday home in person to appreciate the spaciousness and stunning interior details.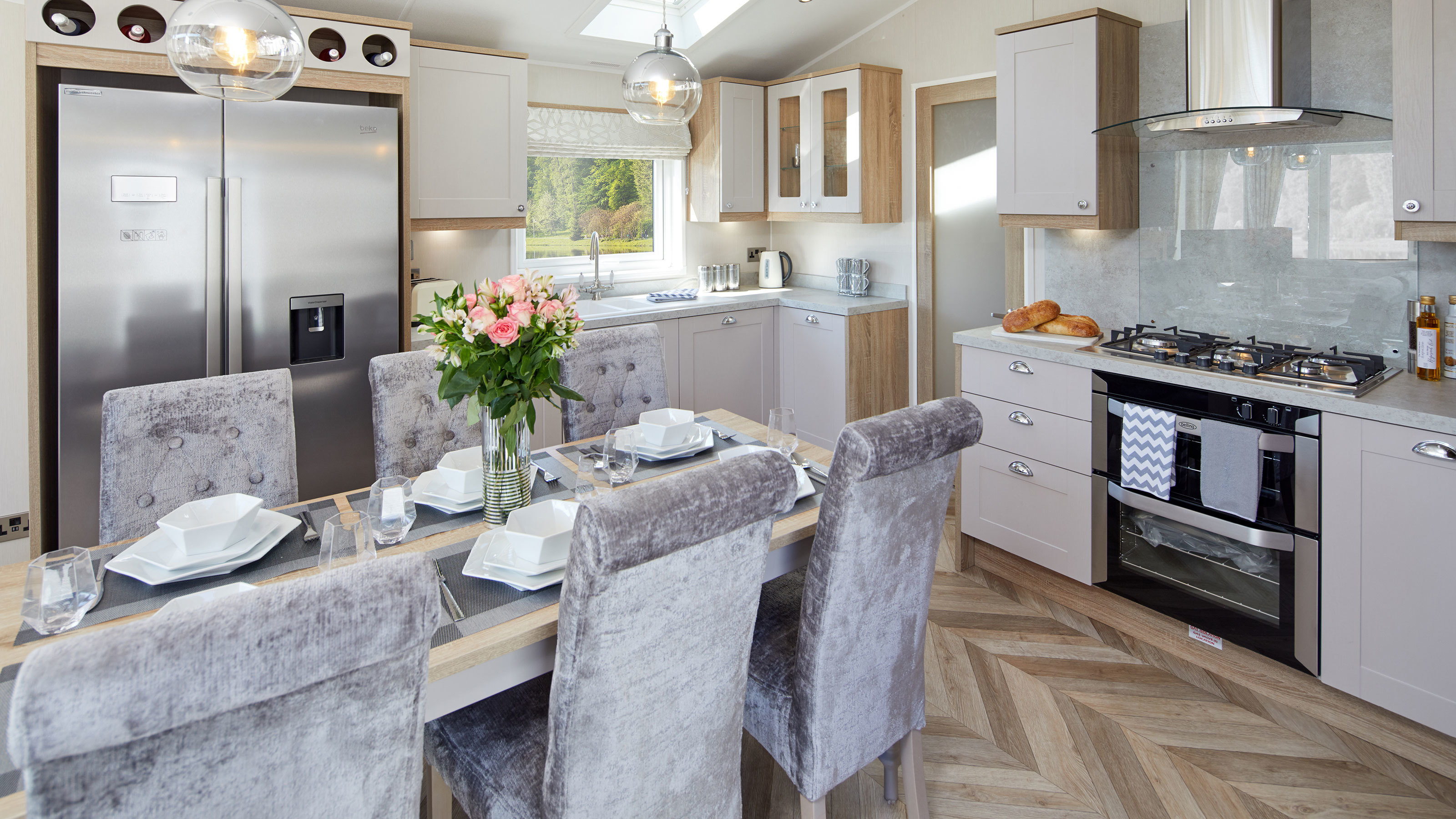 Want to know more about how Shorefield Holidays began? Why not take a look at our history...